Our Services
With thousands of financial tools available, and just as many opinions, how do you find the solutions that work together to meet your goals? Fortunately, that's our job.
We perform investment research, analysis, and daily market measurements to make decisions based on facts—not predictions, emotions, theory, or opinions.
What if? What if life takes an unplanned detour? Having a risk management strategy in place is important to protecting your family, employees, business, and future earning potential. We can help.
As wealth advisors, we often work with clients' legal teams and other professionals to help ensure that their estate plans will operate as they envision.
Complete analysis of a financial situation or plan includes tax planning. No one likes to pay taxes, so we can help ensure that your plan works as tax-efficiently possible.
Business owners can make better decisions with the help of an objective financial perspective. When you want to minimize financial risk or prepare for key business transitions, you don't have to do it alone.
Home
The Aspect Team
More than just accomplished professionals, everyone at Aspect is also an incredible person.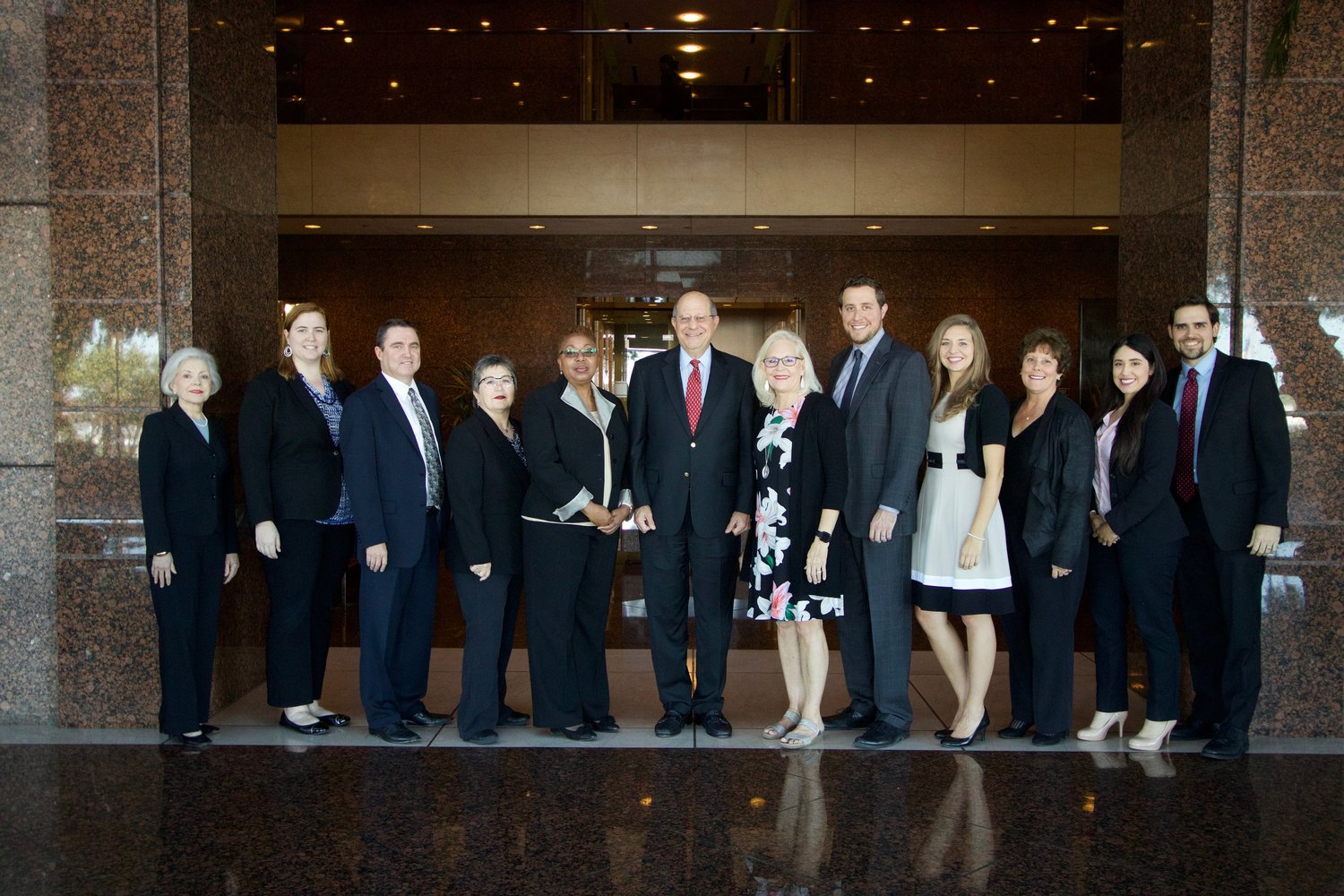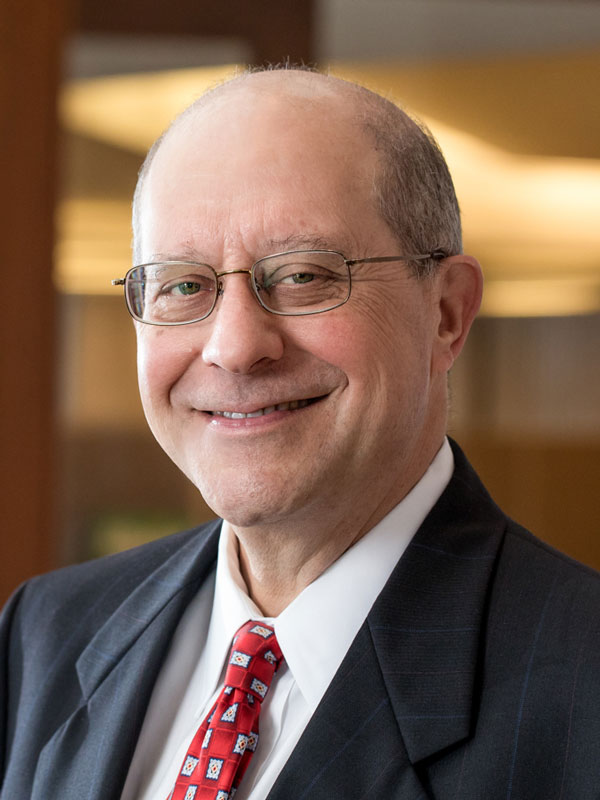 Michael Clark, CIMA®, CRC®
President and Managing Partner
Michael Clark, CIMA®, CRC®
"I love analysis and problem-solving, but perhaps even more, I gain tremendous satisfaction in serving. Each day offers opportunities to serve clients—drilling down deep into what's important to them, finding the right solutions for them, and celebrating when they succeed. There are strong bonds of trust and mutual respect between us. I'm grateful for the relationships we have with our clients."
Michael Clark founded Aspect Wealth Management in 1997 after a ten-year career with Salomon Smith Barney. Today he serves as Managing Partner, overseeing the firm's growth, strategy, and client relationships. Previously he served as an economic analyst and management advisor for the U.S. government and private industry. He also spent seven years as an Economics and Finance faculty member for the University of Texas at San Antonio.
Michael is a distinguished graduate of the United States Air Force Academy, where he received a Bachelor of Science degree in Operations Research and Management. He was nominated to receive a Fulbright Scholarship, and went on to earn a Master of Science degree in Industrial Engineering and Economics from George Washington University in Washington, D.C. He earned the Certified Investment Management Analyst (CIMA®) professional designation after completing the Wharton School of Business Investment Management Analyst program. Michael also holds a Certified Retirement Counselor® (CRC®) certification from the International Foundation of Retirement Education® and is a Registered Principal with Cetera Advisor Networks LLC.
Bilingual in Spanish, Michael enjoys traveling with his family; together they have participated in numerous mission trips to Peru and Mexico. He is an avid fisherman, loves bird hunting and golf, and is a wine enthusiast. Michael is active or has served in a variety of professional and charitable organizations including:
Chairman of the Board, Lumerit Education
Chairman of the Board, Spirit of Elijah Ministries
International Foundation of Employee Benefit Plans
Investment Management Consultants Association
American Heart Association Board of Directors
Southwest Foundation Founder's Council
Founding member, Alamo Executives Association
Bio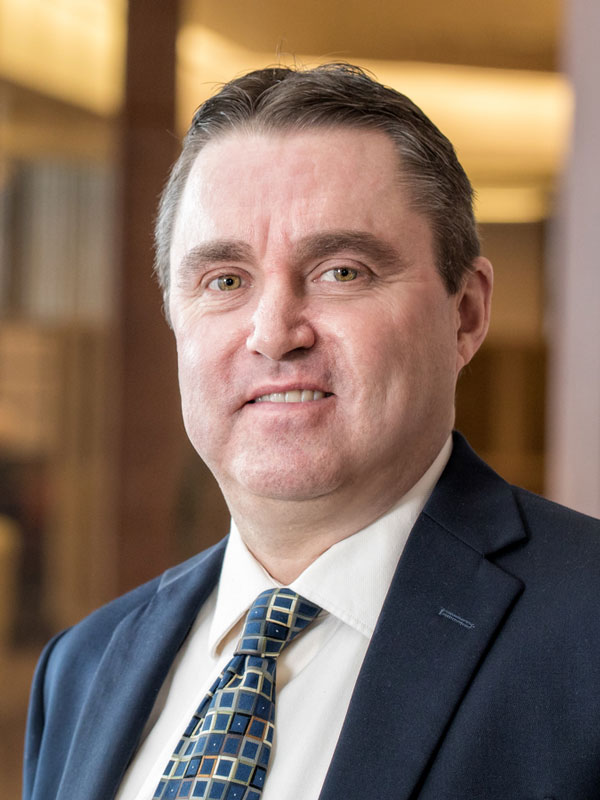 Jeffrey D. Allison, CFP®
Partner and Vice President
"As a wealth manager, I love using numbers and analysis to help people make decisions about the most important areas of their lives. It's a privilege to be able to have a dramatic impact on a family's well-being for multiple generations."
Jeff co-founded Aspect Wealth Management and serves as Vice President. He provides financial advisory, risk management, and consulting services to retirees, executives, physicians and families. Jeff started his professional career as a Financial Consultant and Investment Analyst at Smith Barney. He graduated from Trinity University in San Antonio with a Bachelor of Science degree in Accounting and Economics. While at Trinity, he was inducted into Omicron Delta Epsilon, the Economics honor society. Jeff then earned a Master of Business Administration degree with a concentration in finance from the University of Texas at San Antonio. In 2003, he
Completed the Certified Financial Planner™ program. Jeff also serves as a Registered Principal with Cetera Advisor Networks LLC.
Jeff and his family spend part of each summer at a cabin in Canada that has been in his family since 1909. They also enjoy travel abroad, reveling in northern Europe's hot (65 degrees) weather there as a relief from San Antonio heat.
Jeff has served with a number of professional and charitable organizations, including:
Texans Can Academies
Financial Planning Association
Society of Financial Service Professionals
Director, Lone Star Transplant Association
United Network for Organ Sharing
Bio
Zachary Clark, CFP®
Partner and Financial Advisor
"I love the relationship aspects of what we do. I'm honored to be able to help people walk through financial complexities and replace their concerns with clarity and a vision."
Zack serves as Partner and Financial Advisor, overseeing trading allocations at Aspect Wealth Management. He graduated from Thomas Edison State University with a Bachelor of Science degree in Business Administration. He then completed the Certified Financial Planner™ program and earned his securities registrations before joining Aspect. Zack also serves as a Regional Director with Cetera Advisor Networks LLC.
In his spare time, Zack hunts, fishes, and plays basketball. He serves in mentorship roles and also assists his wife with her nonprofit organization, GirlDefined. Ask Zack about coffee—as a self-professed connoisseur, he loves trying new coffees and roasts.
Bio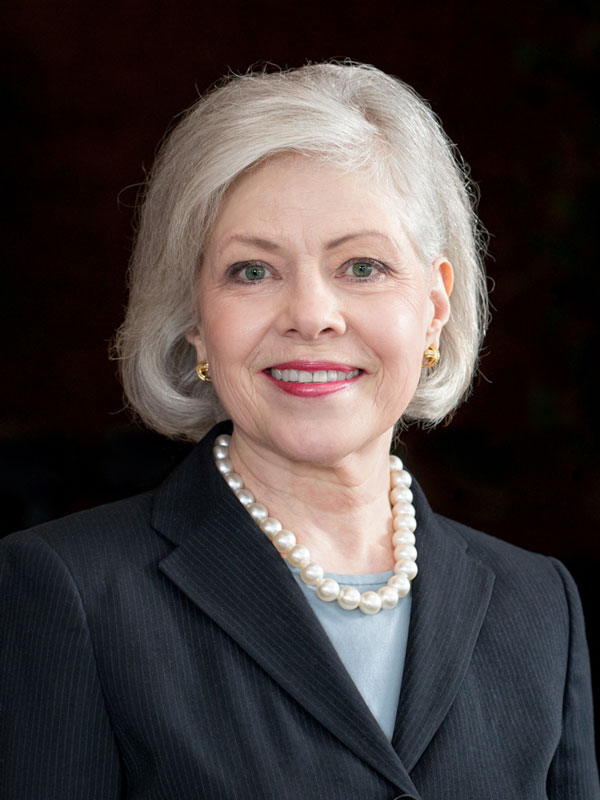 Jane Weekley
"I love what I do—taking my interest and experience in investments and using it to help clients realize their potential and their visions for the future."
Jane Weekley is a Financial Advisor at Aspect Wealth Management and an Investment Advisor Representative with Cetera Advisor Networks LLC. She provides a disciplined financial planning process to help individuals and families accumulate, preserve, and protect their wealth. Jane was a founding member of The Trust Company, N. A. in San Antonio where she also served as a trust administrator and marketing officer. Prior to Aspect, Jane served as a Financial Consultant at Salomon Smith Barney in San Antonio. Before moving to Texas, Jane worked as an asset manager for 15 years in the real estate investment banking division at UBS Asset Management (formerly Chase Investors Management Corporation) in New York.
Jane graduated from The University of Texas at Austin with a Bachelor of Science degree. She also earned a Master of Business Administration degree in finance from Fordham University, New York, New York. She also holds a certificate from The Texas School of Trust Banking, Texas Bankers Association.
Jane has served in organizations including:
HeartGift San Antonio, Board of Directors
Masters Leadership Program of Greater San Antonio
San Antonio Estate Planners Council
The Oakes Club
Rotary (Downtown Association)
The Junior League of San Antonio
Cancer Therapy & Research Center Council
Southwest Foundation for Biomedical Research
Bio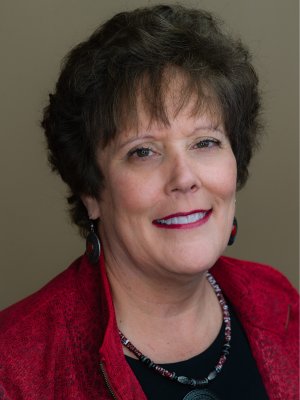 Denise Salzman, CPA
Financial Advisor, Director of Operations
"My favorite thing? Working with people! From corporate roles, through consulting engagements to working one-on-one personally with clients, it's so satisfying to come into a situation that is complex or stressful for others and structure solutions that restore their confidence, reduce their stress, or improve their capabilities."
Denise serves a dual role, as a Financial Advisor, as well as the Director of Operations at Aspect. Her clients have primarily come from relationships built during her corporate consulting and leadership career. She has a special affinity for working with those who may not recognize how strong and successful they can be... teaching them, building their confidence in their financial decisions, and encouraging them to move forward boldly in life and in their own knowledge and abilities, all within the protective shelter of the combined Aspect Wealth Management team's guidance. Operationally, Denise has responsibility for streamlining and standardizing processes and systems in order to ensure that we keep our promises to clients and to build capacity for growth. Prior to Aspect, Denise consulted for companies in financial services, healthcare, energy, real estate, entertainment, and IT, providing strategic planning, financial and operational guidance, and helping them address seemingly unresolvable situations. Previously, Denise was CFO and Director of Shared & Support Services for St. Peter-St. Joseph Children's Home, growing the budget through building relations with key stakeholders, strengthening the Board's and stakeholders' trust and confidence in the organization by implementing controls, improving the quality and timeliness of reporting, building and adhering to strong financial plans, and establishing consistency and reliability by automating systems for several key processes. Denise is a Certified Public Accountant and holds her investment securities licenses. She graduated from Texas State University with a Bachelor of Science degree in Management.
Outside of the office, Denise and her family can be found wherever there is water—liquid or solid. They spend time at Lake LBJ, boating and water skiing, and on the ski slopes in the winter. Denise also has volunteered for several nonprofit organizations that mentor kids at risk. She is a Board Member at the San Antonio Parks Foundation and has also served at:
The Saddle Light Center
Texas Society of Certified Public Accountants
American Institute of CPAs
Bio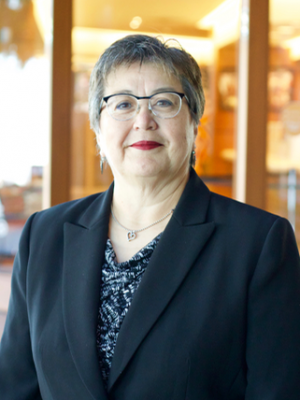 Evita Hernandez
Client Services Associate
"I enjoy working with people and helping with all of the different aspects of making sure their accounts are up and running. Details are so important in our business, and we are meticulous in making sure they're correct."
Evita serves as Client Services Associate at Aspect, supporting all of the firm's advisors. As part of the client services team, she researches the paperwork required for new accounts and all types of investments and insurance, helping clients with whatever they need. Prior to moving to San Antonio and joining Aspect, Evita served for 10 years as Vice President and Trust Officer for Border Capital Bank (formerly McAllen National Bank). Previously she assisted with personal and court-created trusts and employee benefits at J.P. Morgan Chase Private Banking in McAllen. She is also bilingual.
In her free time, she is an enthusiastic gardener, always on the lookout for new, unusual flowers and plants to add to the collection.
Bio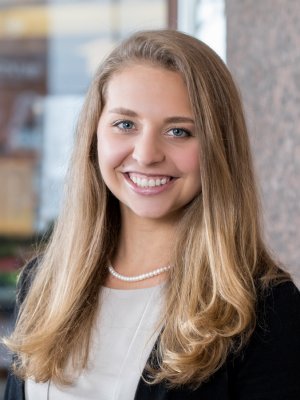 Jacqueline Clark
"I'm a people person and really enjoy coordinating and organizing processes so that everything runs smoothly. Wherever we can streamline a process or remove an obstacle for a client—that's a win for everyone."
Jacqueline is instrumental to Aspect's office operations, managing everything from scheduling, event coordination, and phone calls to supporting advisors and improving processes. She joined Aspect after graduating from Thomas Edison State University with a Bachelor of Arts degree in Humanities, studying Spanish, communications, leadership, religion, and philosophy. Since 2014, Jacqueline has been closely involved with GirlDefined Ministries, a nonprofit organization in San Antonio. She volunteered as the ministry's Communications Assistant for 2015. Currently, she serves at ministry events, both locally and across the U.S. She has also taught and is fluent in Spanish.
In her free time, you'll find her with friends taking in the farmer's market at The Pearl, walking, exploring, or jogging along the Riverwalk extension, drinking local coffee, and enjoying everything San Antonio has to offer. If she isn't doing these things, she'll be singing along while playing guitar or piano.
Bio